NAVIGATE THROUGH THE SPACE
THE SPACE IS CLOSER
Avio is a leader in the space propulsion sector, in the design, production and integration of space launchers and tactical missiles, with skills and experience for more than 50 years.
A Launch Among The Stars
VISIT THE HEADQUARTER
DISCOVERING AVIO WORLD
Through this virtual tour you can discover the high engineering and technical heritage that makes this company one of the most advanced in the world, exploring the different rooms and, on the active points, reading information on Made in Avio technology.
EXPLORE THE BEATING HEART
THE PROJECT
In carrying out this project we have taken storytelling to a higher level, completely immersing the viewer in the Avio world, thus offering a special occasion for anyone who visits it to get to know a great Italian excellence.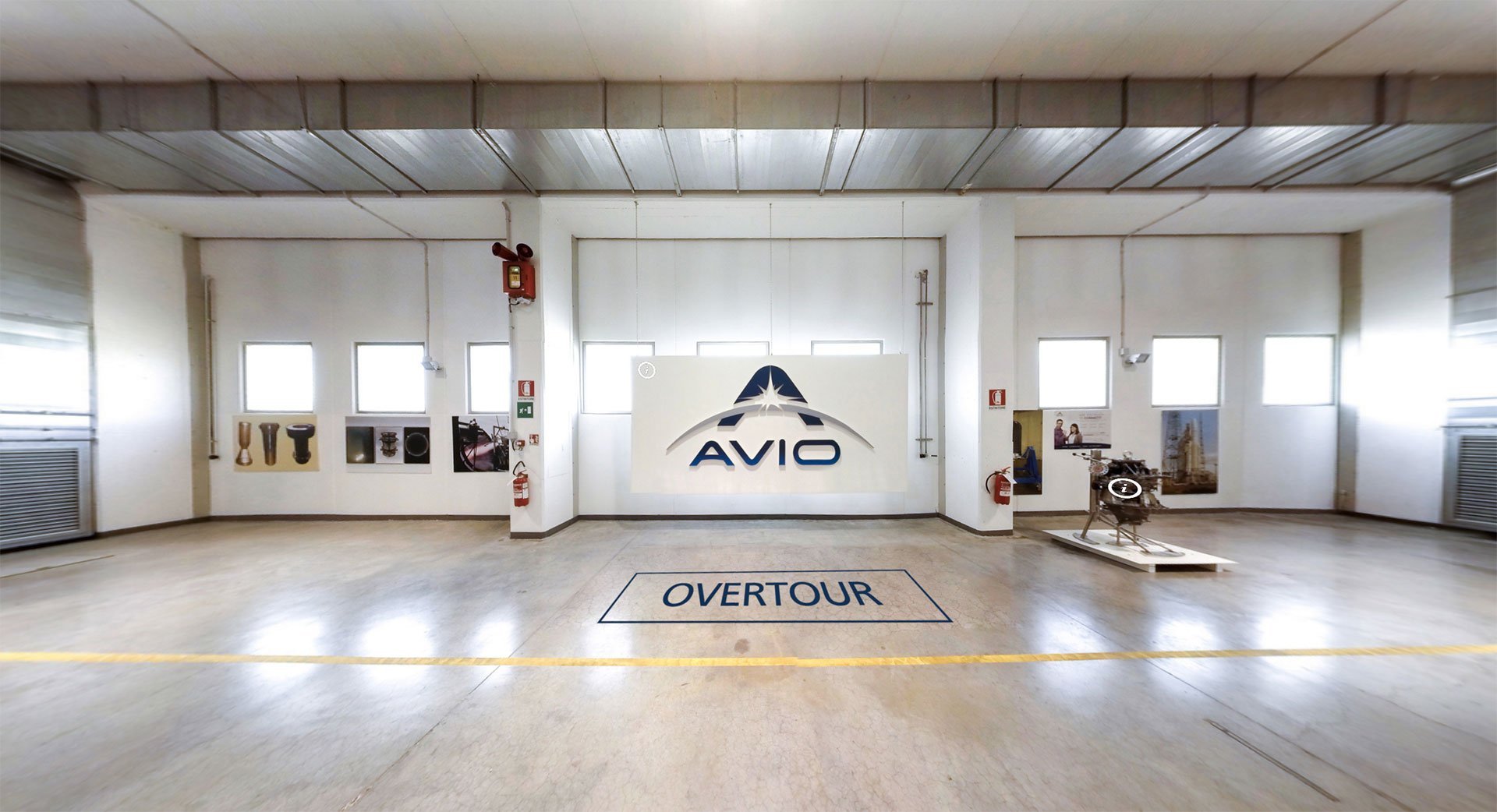 New Horizons
AN IMMERSIVE ATMOSPHERE
DIFFERENT VIEWING OPTIONS
The tour is developed in a sequence of six 360° panoramas containing all the explicative contents such as images, interviews or informative videos. For those experiencing it through a smart phone, the VT also provides different viewing options such as the gyroscopic view or with the support of a cardboard.
BRAND HERITAGE STORYTELLING
CARE FOR DETAILS
The virtual tour has become an effective expedient to create a high Brand Heritage Storytelling experience in which the narrative design integrates itself in the smallest details, such as all the graphics completely harmonized with the peculiar graphic brand features.
Enjoyment as a project principle
Allowing our customers to create situations that generate good mood and distractions from worries.
Discover More