EDUTAINMENT EXPERIENCES
CHANGE MANAGEMENT
We have followed the processes of great changes for companies such as Intesa Sanpaolo, Trenitalia, Tim, Coop Alleanza 3.0, A2A, the Ministry of Education, University and Research (MIUR) and many other public and private organizations.
Constructive Moments
LEARN TO TRUST EACH OTHER
CHALLENGE THEMSELVES
In a few months we have involved 10,000 employees of Coop Alleanza 3.0 in a plan of training events to build the vision of change. Mental maps, gamification, moments of confrontation and food for thought for activating a paradigmatic transformation.
EXTRA VALUE TO YOUR MEETING
ENVISIONING EVENT
A2A Labyrinth: a sense making event created to bring 250 employees in the Finance structure to think as a single team in view of the digital challenge to be faced, through an immersive path consisting of five rooms, from the old way of managing the work to a new vision.
Growing Together With Fun
CONTINUOUS FEEDBACK
PERFORMANCE FEEDBACK
"The Feedback" is our answer to the emerging need for a widespread leadership of agile solutions that facilitate the exchange of opinions and responses in a continuous flow. The most important use case is with Fastweb S.p.A. who is adopting our web app encouraging a feedback culture in the company as a means for improvement.
A FUN WAY TO ALIGN AROUND GOALS
MOVIE TELLER
This activity allows to confront the themes of strategic vision, complexity management and the possibility to create innovation and change. It has been developed for many clients such as Intesa Sanpaolo, Telecom, Procter & Gamble, Lottomatica, D&G, VFP, Moneygram.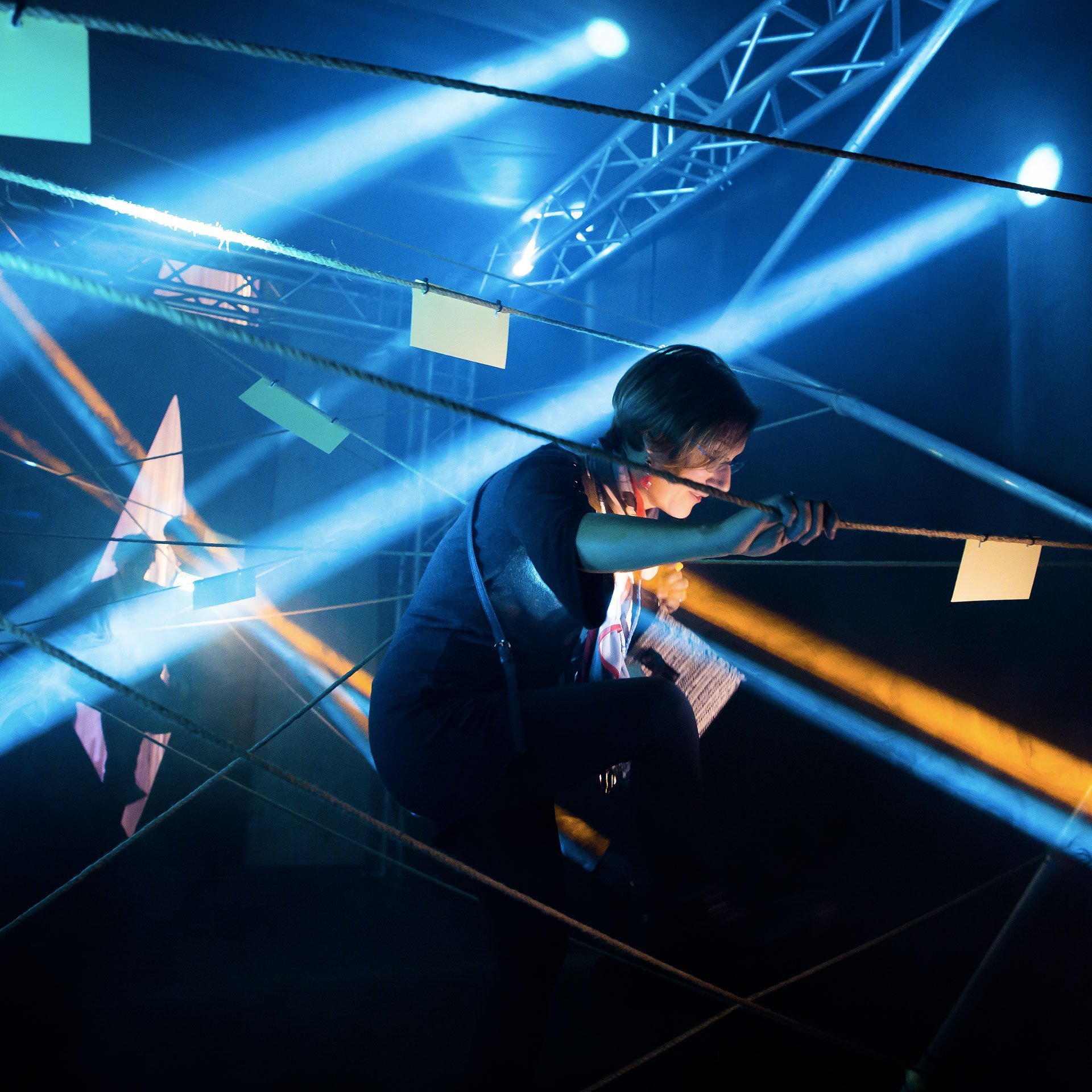 The ability to motivate people
Combine game, art and fun, with knowledge, culture and professionalism to nurture curiosity and sense of belonging.
Discover More